Primus & the Chocolate Factory with the Fungi Ensemble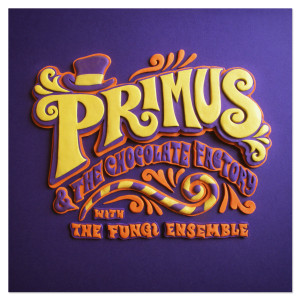 This album is a reimagining of the music from the 1971 film Charlie & The Chocolate Factory.
Primus put on a live performance of their new album in Oakland on new year's eve 2013. You can watch the whole thing on YouTube! You can buy the album from the group's online store as download/CD/Vinyl or your usual sources.
But the best way to enjoy this album (second only to watching Primus live) is watching this mashup on Vimeo, featuring the original movie with songs from the Primus album. I heartily recommend watching the movie in this form.
---